Can Do Luncheon - April 18, 2019

              What: Can Do Luncheon
              When: 11:30 AM to 1:00 PM on April 18, 2019
              Where: Marriott at Capitol District at 222 N 10th Street in Omaha
Meet our Can Do Keynote Speaker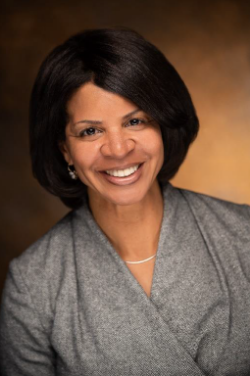 We are pleased to announce Dr. Cheryl Logan as our Can Do keynote speaker for our luncheon. 
Dr. Logan began her position as superintendent of Omaha Public Schools in July 2018, coming from the School District of Philadelphia, where she served as Chief Academic Officer, responsible for the academic achievement of more than 135,000 students. Logan has spent her career in education working in school districts with large immigrant populations from around the world, including students from significant English language learner populations.
"I am honored to be selected as the next leader of the largest school district in Nebraska and I am committed to promoting and sustaining student achievement, equity and access to educational programming for all students," said Logan. 
Tickets & Sponsorship Info
If you are interested becoming a sponsor table, you can purchase directly here, or download the sponsorship form or contact Cindy Oelke at 402-731-6988 or coelke@kidscan.org and show your can do spirit! 
Individual tickets are $75 each and available for purchase here.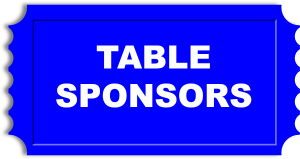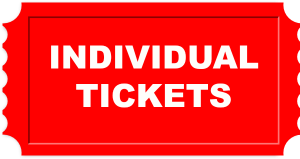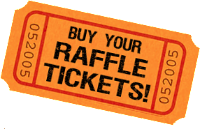 .
Can't make the luncheon?  You can support Kids Can by buying raffle tickets!   Click this link or ticket for more information.

MEET OUR 2019 CAN DO AWARD RECIPIENTS:
Can Do Junior - DeAngelo Grant
Sponsored by Bellevue University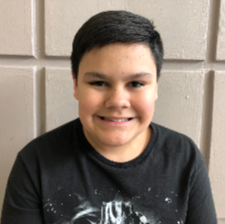 We are excited to announce the recipient of the 2019 Can Do Junior Award is DeAngelo "DJ" Grant. DJ is currently a 6th grader who attends Gateway Elementary and has attended Kids Can since 2010 when he started as a three year old.
According to Site Director, Stephanie Stickels, "It has been one of the greatest joys of my job to watch him grow from a preschooler to pre-teen.  He is a great older brother and very caring to his sister. At our program, he is very personable and easily makes friends. In fact, other kids will wait for him to arrive in the morning!"
The Can Do Junior award is sponsored by Bellevue University. As part the award, DJ will receive a 25% scholarship for his first three semesters at Bellevue University.
Can Do Future - St. Luke Teen Center
Sponsored by Wells Fargo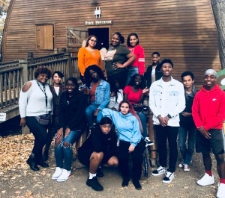 We are proud to announce St. Luke Teen Center as the Can Do Future recipient for 2019. The Center is a collaborative effort of Burke High School, Nebraska Methodist College and St. Luke United Methodist Church. Wells Fargo selected this year's recipient because they help teens discover and pursue their potential while working toward self-sufficiency.
"St. Luke Teen Center provides hope to teens and their families by helping ensure our youth are prepared for the next phase of their lives," said Kirk Kellner, Wells Fargo region bank president. "Through this award and our longstanding collaboration with Kids Can, we are making an investment in the future of the children in Omaha and strengthening our entire community."
Can Do Provider - Alexis Varoz-Norval
Sponsored by Nebraska Early Childhood Collaborative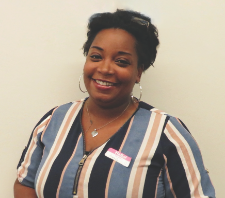 We are pleased to announce the recipient of the 2019 Can Do Provider Award is Alexis Varoz-Norval.  She is passionate about providing high-quality care and she makes it a priority to go above and beyond expectations. Alexis believes each and every person plays a role in our community, and her role is to provide the children in her care with the opportunity to learn and grow in a happy and healthy environment.
"Nebraska Early Childhood Collaborative is delighted to partner with Kids Can to recognize the accomplishments of family child care providers on their journey to higher quality with the newly-established Can Do Provider Award," said Shannon Cotsorardis, President and CEO at NECC. "Providing the highest quality care for the young children and families we serve is a commitment we all share."
 
Can Do Hope - Christine E. Cutucache, Ph.D.
Sponsored by Gallup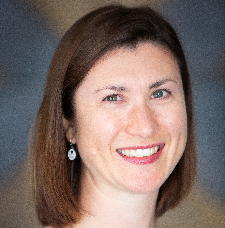 We are happy to announce Christine E. Cutucache, Ph.D. as the recipient of the 2019 Can Do Hope Award.  Dr. Cutucache served as the founder of the now Nebraska-wide Nebraska STEM 4U program, which engages K-8 youth in high quality, out-of-school time activities in STEM (science, technology, engineering, math) via problem-based learning. To date, this program has engaged approximately 5,000 youth through sustainable, academic year-based programming. 
According to Gallup's Director of Properties, Scott Moulton, "Great organizations and great communities have great leaders, and we are recognizing Dr Cutucache with the Can Do Hope Award for being one of our community's great leaders.  Dr. Cutuchache's NE STEM 4U program is helping our community's youth discover and apply their strengths through STEM activities. We believe her work and mentorship is leading them to achieve more fulfillment in their lives and will help them make greater impact in their future careers as they develop into leaders in our community."
Can Do Mentor - Patrick Dougherty
Sponsored by Union Pacific
We are proud to announce the recipient of the 2019 Can Do Mentor Award is Patrick Dougherty. Patrick is in his senior year at Creighton University majoring in Computer Science and Political Science. He has mentored Henry since 2016. "I have learned a lot from mentoring, but the most important thing I have learned is to be present," said Patrick. "Sometimes a mentee simply needs someone to share a happy memory with on that day . . . meeting them at their level and seeing them smile means a lot."
"Union Pacific recognizes the power of the individual as a key component to strengthening our communities when they volunteer their time helping others. Mentoring is an important form of volunteerism that not only helps others obtain the confidence and skills they need to live prosperous lives, it is also a rewarding and life changing experience for the mentor," stated Frank Sierawski, General Director, Union Pacific .
SPECIAL THANKS TO OUR EVENT SPONSORS:
Can Do Sponsors:
Bellevue University

Gallup

Nebraska Early Childhood Collaborative

Union Pacific

Wells Fargo
Good Neighbor Sponsors:
Baird Holm

First National Bank of Omaha

Holland Basham Architects

Oxbow Animal Health

Tenaska
Best Friend Sponsors:
American National Bank

Bland & Associates

Boyd Jones

CBRE

Deloitte

Barb & Jim Farho

Five Points Bank

Home Instead

Hyatt

Investors Realty Inc.

Izsam

Lockton

Lozier

Marcotte Insurance

Colette & John McCann

Metropolitan Community College

Morrissey Engineering

Mutual of Omaha 

Mutual of Omaha Bank

Olsson Associates

Pacific Village Dental

RDG Planning & Design

Scheels

Security National Bank

Alan Thelen & Sandy Maass

University of Nebraska - Omaha