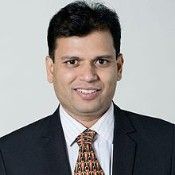 Thank you to everyone who supported this year's Can Do Awards Luncheon, held on Tuesday, May 23, at CenturyLink. This year's keynote was Sunil Khandbahale, renowned innovator, entrepreneur, and founder of the Global Prosperity Foundation. In addition to his community-level work through his preschool, he created a free multilingual digital dictionary and translation platform that makes English accessible to over 100 million users in 150 countries - earning him the title of "dictionary man" and recognition by the president of India for his impactful dedication to building economic and educational opportunities for all.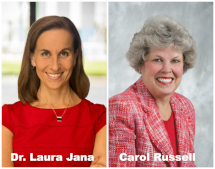 Thank you, sponsors!
Special thanks to our honorary chairs, Dr. Laura Jana and Carol Russell as well as our "Can Do" Sponsors: Bellevue University, Gallup, and Wells Fargo.
Special thanks to our 2017 "Good Neighbor" Sponsors:  Baird Holm LLP, Blue Cross Blue Shield of Nebraska,  and First National Bank.
Special thanks to our 2017 "Best Friend" Sponsors: Borsheims, Buffett Early Childhood Institute, Client Resources Inc., Deloitte, Hayes & Associates, Holland Basham, Izsam, Marcotte Insurance, Midwest Title, Mutual of Omaha, Mutual of Omaha Bank, Nielsen Baumert Engineering, Olsson Associates, Scheels, Union Pacific, and University of Nebraska-Omaha.

Gallup​ is pleased to recognize Dr. Samuel J. Meisels with the Can Do Hope Award. Dr. Meisels is the founding executive director of the Buffett Early Childhood Institute​ and one of the nation's leading authorities on the assessment of young children and early childhood development. Meisels has built a legacy of youth advocacy and hope through partnerships to pursue excellence in leadership, research and innovations in early childhood care and education in Nebraska.
Wells Fargo​ is proud to recognize Heartland Family Service​ with the 2017 Can Do Future Award as an organization that strives to create opportunities for a brighter future for the most under-served members in our community. Heartland Family Service has served our community for 142 years, providing hope to families by ensuring their basic, safety, education and financial education needs are met.
Bellevue University​ continues their tradition of sponsoring the Can Do Junior Award. This year they will be honoring ZaKye Parrott. Starting as a preschooler in 2009, ZaKye has been participating in Kids Can programs. Now a 6th grader at Beals Elementary, ZaKye has grown into a responsible young leader and one that other students look to for guidance. As part of the award, ZaKye will receive a 25% scholarship for his first three semesters at Bellevue University.