Shifting Gears - January 2021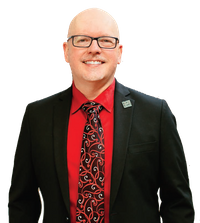 I will admit it – I don't know how to drive a manual car, but I do know to smoothly shift gears involves multiple and simultaneous steps. Like many organizations during the past year, Kids Can has been shifting gears to provide continued programming for our children.
 
It hasn't always been smooth, I'll admit that, too. We have grinded those gears a few times, but we have been able to keep this car going without too many stops.
 
Now it is time to shift gears again as we move back into our more traditional space of before school, after school, and full day programs. For parents, you will find more details in the e-newsletter below.
 
Kudos to all of our staff who have continued to adapt their schedules and programs to the ever-changing environment around them. None of this would be possible without you.
Robert Patterson, CEO of Kids Can Community Center

Finding The Silver Linings - December 2020
As we close the chapter on 2020, I have been reflecting and finding the silver linings of the past year. Even during the highest points of anxiety and fear, I saw hope. I saw people coming together to help those most in need.  I saw unlikely organizations partner for the first time.  I saw a community that makes me proud.

At Kids Can, I am especially proud of our staff for overcoming obstacles to provide programming this entire time.  I am proud of our families and our parents working in essential jobs to keep our community going.  And I'm proud of our kids, who through it all have stayed engaged in their education and their fun!  Even with masks, I can still see our kids smiling.

This year has showcased our staff's ability to find solutions and be adaptable at every turn. They are truly the silver lining of Kids Can.  As our organization enters its 113th year of service, one thing is for certain -- we continue to value our community, our partnerships, and our families.  The brighter future is just around the corner...
Roadwork not Roadblocks - September 2020
It seems every time we overcome one obstacle, there is another one right around the corner. The past six months have proven that many times over.

At Kids Can, we pride ourselves on our adaptability, but the road has not been easy. Sometimes it's a minor swerve to avoid a new pothole. Other times we need to re-navigate completely. The landscape may be changing, but our direction is not.
 
While some may see a path full of roadblocks, I prefer to think of it as roadwork. We all know the hassle of road construction, detours, and new routes. But we also know, when the work is done, we are on a smoother, more efficient road. 

During the past few weeks, I have seen our staff stepping up to help our students as they began new remote learning. Troubleshooting technology was not part of any of their job descriptions, but they were there to ensure kids are connected and learning. Just as admirable are the kids that have stayed remarkably engaged in this new environment. Their persistence and commitment are inspiring to me.
 
While we prepare for our kids to re-enter school buildings, we will continue to be there providing full-day programming for them on their alternate days. And for those that will continue to be fully remote, we are happy to provide a place for them to learn in a safe environment. We will also be restarting our afterschool programming at Gilder, Miller Park, Wakonda, Nelson Mandela, and our newest site at Minne Lusa Elementary.
 
What we learn now will help us make better decisions in the future. How we react now will set an example for our young ones who are watching. What we do now will create this road to a better future.
Uncommon Programs for Uncommon Times - July 2020
I think we would all agree the past few months have been a whirlwind of uncertainty, anxiety, and discomfort. As with many nonprofit organizations, we are typically expected to fill in the gaps, equalize opportunities, and support those most in need.
     We're expected to be nimble, yet dependable.
     We're expected to be proactive, yet reactive.
     We're expected to be fair, but equitable.
At Kids Can, our staff have worked diligently to provide programming throughout this pandemic. Whether it is early childhood care, summer programs, or digital learning, we strive to be there for our families. As we prepared for our Fall programming, we realized we needed to do something drastically different. With the majority of our children attending Omaha Public Schools, we needed to alter our own programs to adapt to remote learning.
Beginning in August, Kids Can will offer full-day programming for elementary students when they are not in school. Our priority is to maximize our program hours and facility capacity to serve as many families for the most hours possible. 
As we are keenly aware, there is not one solution that meets the needs of all families. We conducted a survey to our current families and over 75% responded they would prefer full day programs. In balancing the restrictions of our physical space, vehicles, and safety precautions. we simply could not provide both full day and before/after school programs.
For the families that have depended on us for those traditional services, I hear you and understand your frustration. Be assured, those programs will return and we will be anxious to welcome you back.
I thank you for your patience and support as we navigate these continually changing and challenging times.
Black Lives Matter. Black Kids Matter. - May 2020
At Kids Can, we hold the creed that every child should have the opportunity for an enjoyable and successful life -- no matter where they live, no matter their resources, no matter the color of their skin.

As the leader of the organization, it is my duty to uphold that vision in our programs, our people, and our policies. More importantly, it is something we should do in our actions and not just words.

I have taken steps to educate myself, but know this is only the beginning of a journey. I have been listening, learning and unlearning both conscious and unconscious biases that have shaped our society.

I recognize that I'm speaking as a person with inherent privilege. I've had the luxury of living with choice, placidity and benefit. I ask you to keep me accountable. I ask you to push me to do better. There will be tough conversations if we want to do better."

Standing with you,
Robert Patterson, CEO
Sounds of Inspiration - April 2020
For the past two decades at Kids Can Community Center, I was used to sounds of kids laughing, playing, singing, and sometimes crying, let's be honest here!  The best part of my day is when preschoolers walked by my office, usually waving and sometimes stopping in my doorway to say, "Hi Mr. Robert!"  It was an absolute highlight of my day and a reminder of why I do what I do.
Literally overnight, everything changed. The halls went silent, the playground was still, and classrooms sat empty. We made the decision to close our doors in response to the pandemic. For an early childhood education and an out-of-school organization that prides itself on always being open for families all day and every day, this felt like a brutal, critical blow to our families. That is why the right decision is sometimes the most difficult decision in these unprecedented times.
It was an equally complex decision to re-open Kids Can two-weeks later. Even in a limited capacity, I knew we needed to be there for our families, particularly our parents who are working in essential jobs. These are individuals who are first responders, healthcare employees, grocery store workers, cleaners, and more. For these parents, I hope we can at least give them peace of mind knowing their children are in safe place while they are on the frontlines of serving our community.
This is not the first time our organization was in a world that was turned upside down. Kids Can was founded in 1908. Known as Social Settlement during its first century of service, we have been there for our citizens during depressions, world wars, and yes, pandemics. We were there for each of our families then, we are there for them now, and we will be there for future generations.
Kids Can does not stand alone. We have been inspired and encouraged during the past weeks to be a part of an incredibly supportive philanthropic community. I have seen longtime funders loosen restrictions on their grants to allow flexibility in this time of changing need. Corporations have turned their event sponsorships into donations. Our family foundations have reached out to assist those organizations that are unable to keep with the needs of our families.
It has not gone unnoticed that for an organization whose mission it is to educate, engage and inspire children, it is the adults (myself included) that are challenged to find new and innovative ways to educate ourselves, engage our neighbors, and inspire each other to prevail through this difficult time. Yet this pandemic is not over, not even close. Even when it does end, the ripples will be felt for years.
Although I'm not able to visit their classrooms, I am lucky to hear the sounds of laughter, singing, and yes, sometimes crying, in the halls of Kids Can Community Center again. Now there are new sounds that make me smile – hearing our kids sing the birthday song as they diligently wash their hands. I have never been prouder to be a nonprofit leader than I have in the past few weeks as I witness my peers stepping up to the plate to make the very best out of the worst situation.
Robert Patterson, CEO