Out Of School Programs
Kids Can's Out of School programs offer children the opportunities to continue their education outside of the classroom.
As we continue to navigate the COVID-19 pandemic, we are temporarily adjusting our programs to meet the most critical needs of our families. At this time, we will be suspending our traditional Before and After School programs and instead provide Full-Day programming for elementary students for their off-days from Omaha Public Schools.
This was not an easy decision, but we want to maximize our resources to provide the most vital programming needed by our families. When OPS moves back to a normal schedule, we plan on resuming our Before and After School programs at our center.
Kids Can is a state-licensed childcare program and Title XX payment is accepted. At each location, we provide a hot meal, physical activities, homework tutoring and expanded learning opportunities. Kids Can takes pride in supporting children's academic pursuits, physical and mental health and enhancing positive adult relationships and role models. We offer after-school programming at Gilder Elementary, Miller Park Elementary, Minne Lusa Elementary, Nelson Mandela Elementary, and Wakonda Elementary Schools.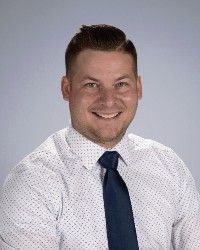 John Brady, Out Of School Program Manager
John has served Kids Can since August 2014 starting as a program leader inside of the Out of School Program and now is the manager of that same program. With more than 10 years of experience working in the youth development field, John excels at leading this program with a personal touch. John has a knack for connecting with children of all ages and helping them achieve their goals. In John's free time away from Kids Can, he likes to keep active by playing soccer and basketball and struggling with his golf game. 
You can contact John at jbrady@kidscan.org.