Can Do Event 2023


This year's event is now SOLD OUT!
              What: Can Do Awards 
              When: Thursday - May 4, 2023
                           11:00 AM - Doors Open
                           11:30 AM - Program Begins
                             1:00 PM - Program Concludes
              Where: Scott Conference Center (6450 Pine Street in Omaha)
              Contact: Cliff McEvoy, cmcevoy@kidscan.org, 402-731-6988
Tickets & Sponsorship Info
This event is now SOLD OUT!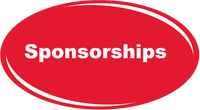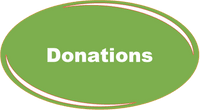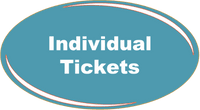 RAFFLE TICKETS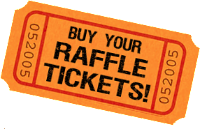 Raffle packages and ticket information are available at https://kidscan.org/get-connected/raffle.html

Can Do Growth Mindset Award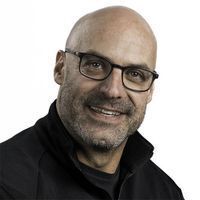 The 2023 Can Do Growth Mindset Award will honor the Heart Ministry Center and present the award to Mark Dahir. Mark has grown the Heart Ministry Center to a $4 million organization with a team of 45 employees. The Can Do Growth Mindset award, sponsored by Bridges Trust, spotlights individuals and organizations that strive to support their community through a mindset of growing opportunity. The Bridges Trust Senior Leadership Team recently praised Mark's efforts in creating opportunities for Heart Ministry Center - from the successful initiatives already completed to upcoming strategies. This recognition is a testament to his unwavering dedication towards improving people's lives and inspiring others.
 
Can Do Provider Award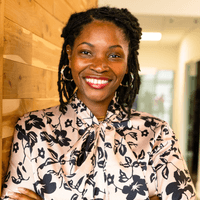 The Can Do Provider award, sponsored by the Nebraska Early Childhood Collaborative (NECC), honors child care providers on their journey to higher quality. The 2023 recipient is Ashli Carlock, the owner of Blessed Are They Learning Center in North Omaha, home to Ashli's heart and the place where she grew up. "NECC is proud to partner with strong, community-focused organizations like Kids Can as we work toward our vision of More Children, Prepared for School, Prepared for Life. Day after day, Ashli provides children with the opportunity to learn and grow in a happy and healthy environment. The impact she has on these children and their families will last a lifetime." Ashli's passion for serving children and her community extends outside of her childcare center; she previously held a leadership role in her home church and currently serves as a member of the NECC Child Care Network Advisory Council and the Buffett Early Childhood Institute's Workforce Leadership Cadre.
Can Do Future Award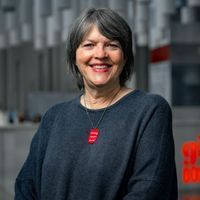 The Can Do Future award, sponsored by Wells Fargo, spotlights individuals and organizations that strive to create opportunities for a brighter future for members of our community. This year's award recipient is Roberta Wilhelm for her impact on countless students as Executive Director of Girls Inc. of Omaha and the Rose Theater. "Throughout her career, Roberta has been a pillar for youth in Omaha, from her tenure at The Rose Theater where she nurtured a generation of diverse gifted students to her long-term impact at Girls Inc. where she shaped the lives and futures of thousands of young women and their families," said Cristina Castro-Matukewicz, senior vice president of philanthropy and community impact for Wells Fargo. "I've had the pleasure of collaborating with Roberta on many occasions, and this award honors her hard work, vision, and commitment to build a brighter future for our children and communities."
Can Do Junior Award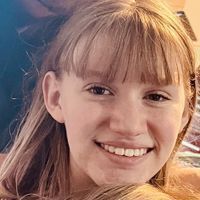 The recipient of the 2023 Can Do Junior Award is Brylee Bailey.  She has attended the Kids Can program at Gilder Elementary School since first grade. Currently in 6th grade, Brylee has been involved in many activities including soccer, basketball, and gaming, but her main passion is drawing.  She also plays the clarinet and has been in chorus for several years.  Brylee has been an idiopathic toe walker for most of her life and when asked what she has learned at Kids Can, she replied, "I grew up thinking I was different from others and not always being a confident girl, but throughout my years in Kids Can I have always felt like I fit in and had a safe place.  It is always important to be yourself and go for what you believe in." The Can Do Junior award is sponsored by Bellevue University and as part of the award, Brylee will receive a 25% scholarship for her first three semesters at Bellevue University.
Can Do Volunteer Award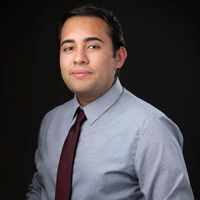 The recipient of the 2023 Can Do Volunteer Award is Aurelio Picazo Perea. An Associate Project Analyst at Union Pacific Railroad, Aurelio is actively involved in UP Ties, an employee resource group that engages the community through philanthropic activities. This award, sponsored by Union Pacific, recognizes the power of the individual as a key component to strengthening our communities. Union Pacific's Ashley Sladky commented, "Aurelio was integral in the efforts to raise over $29,000 to support College Possible in 2022 as well as creating a sustainable committee that will process and handle over $7,000 in scholarship funds to many deserving and talented Latino students in our community." Aurelio is also a member of the Union Pacific Latino Employee Network (LEN) where he is co-chair of the scholarship committee and worked to set up their 2022 applications and reach out to students and advocates in the community.
Can Do More Here Award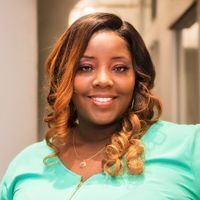 Candice Price is the recipient of the new Can Do More Here Award. Sponsored by American National Bank, this award highlights individuals who epitomize doing more right here in our own community. Candice has a passion for entrepreneurship, along with building, supporting, and sustaining black owned and woman owned businesses. In addition to being a mother of two, she owns a local food service company, Sapphire Grill, and is the only African-American woman licensed auto dealer in the state, owning Home Team Auto Sales.  She is also a member of New Leaders Council, recipient of Community Commitment Award from the Black Student Leadership Council of the African-American Empowerment Network, and serves on the boards of Omaha 100, Family Housing Advisory Services, Mildred D. Brown Memorial Study Center.  She also served as Executive Director of the Grow Nebraska Women's Business Center and is the first person or color, man or woman, to serve on the Independent Automobile Dealer Association Board within the tri-state area. 
Can Do Hope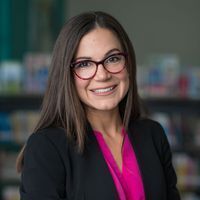 Susanne Cramer is the recipient of the 2023 Can Do Hope Award, sponsored by Gallup. Susanne is the Executive Director of School Improvement for Omaha Public Schools. She has served as a public school educator for 13 years including roles in the classroom teaching English Learners, high school English in comprehensive and collaborative settings, and Advanced Placement Literature. Her current work includes continuous improvement planning, extended learning opportunities, systems for school turnaround, and academic recovery. Scott Moulton, Director of Properties at Gallup, commented, "Gallup created this award to recognize outstanding individuals who champion hope in our community, focusing on strengths and opportunities rather than obstacles."  Kids Can Community Center CEO, Robert Patterson, said "Omaha Public Schools has been an instrumental partner in providing extended learning opportunities and it give us a lot of hope knowing that individuals like Susanne see out-of-school programs as an opportunity to engage our students year-round."

Presenting Sponsor

Can Do Sponsors
American National Bank
Bellevue University
Bridges Trust
Gallup
Nebraska Early Childhood Collaborative
Union Pacific
Wells Fargo
Good Neighbor Sponsors
Boyd Jones Construction
Children's Hospital
Cox Communications
Deloitte
Dundee Bank
FNBO
Healthy Blue
Holland Basham Architects
Lincoln Financial Group
Medica
Mutual of Omaha
Scheels
Tenaska
We Care For Kids / Por todos los niños
Best Friend Sponsors
Baird Holm
BizCo Technologies
Bland Cares
Dr. Brad Carson & Barbara Else
CBRE
CHI Health
Kiewit Building Group
Max I. Walker
Methodist Hospital
Metropolitan Community College
Olsson
Omaha Public Schools
Optimist Club of Papillion/La Vista
RELI Group Inc
Security National Bank
Natalie Simmonds Foundation
Streck
UNICO
University of Nebraska Medical Center
University of Nebraska Omaha
Virtual IT
Katie Weitz, PhD
West Gate Bank
Special thanks to these event supporters:
All Makes
Hyatt
Debra Kaplan 
Latitude Signage & Design
Bob Maass
Mari and Jeff Rensch 
OPPD
Physicians Mutual Insurance
Wilhelm Mortgage