Preschool & Pre-K
The Kids Can Preschool and Pre-K programs are part of our full day program. Open from 6:00 a.m. to 6:00 p.m., we provide constant care, nutritionally balanced meals, and activities including games, puzzles, stories, and arts & crafts. We maintain a small staff:child ratio to ensure the safety and personal attention your child needs.
The overall purpose of our early childhood programs is to provide opportunities for each child to develop to his/her fullest potential according to his/her own ability, both academically and socially in a pressure-free atmosphere. We focus on all aspects of learning, and including cognitive development, gross and fine motor skills, socialization and language, and self-help skills. Students are given a progress report three times a year to assess their progress. Learning is done in such a way that children are exposed to many opportunities and given encouragement to try new things and express their uniqueness.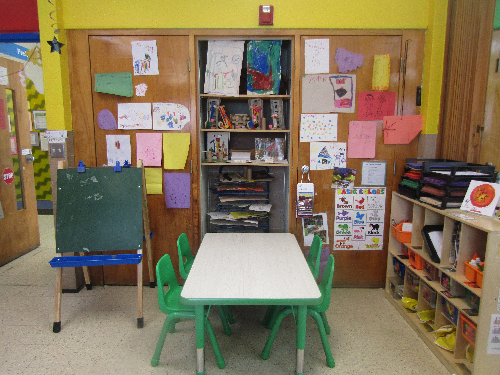 Curriculum
We utilize three core curriclums in the program.  The Creative Curriculum is widely regarded as a forward-thinking, comprehensive, rigorously researched curriculum approach that honors creativity and respects the role that teachers play in making learning exciting and relevant for every child.  The Creative Curriculum incorporates the latest research and best practices and taking the needs of every type of learner into account.   We are also proud to be part of the HALO program (Healthy Alternatives for Little Ones) whose goal is to reduce the risk of future alcohol, tobacco, and other drug use through weekly lessons that discuss topics such as families, feelings, our bodies and organs, and healthy and harmful choices.  The Handwriting Without Tears curriculum draws from years of innovation and research to provide developmentally appropriate, multisensory tools and strategies for your classroom. The program follows research that demonstrates children learn more effectively by actively doing, with materials that address all styles of learning.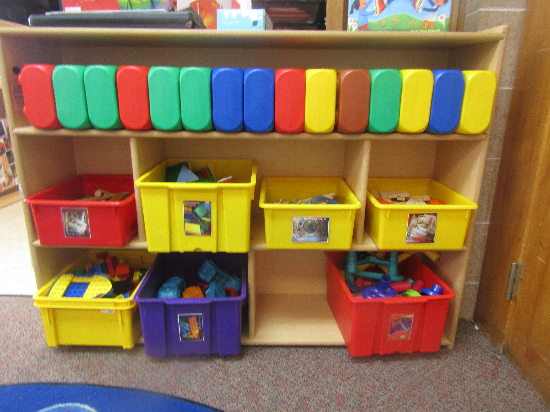 Sample Daily Schedule
6:00 – 7:45    Parent drop off & free play
7:45 – 8:15    Hand-washing & breakfast time
8:15 – 8:45    Free play
8:45 – 9:00    Restroom & hand-washing time
9:00 - 9:30     Preschoolers to the classroom, circle time
9:30 - 10:30   Centers & planned activities
10:20 - 10:35  Clean up
10:35 - 11:00  Hand-washing & snack time
11:00 - 11:20  Recess time (outdoor or indoor)
11:20 - 11:30  Story time & goodbyes
11:30 - 11:45  Preschool dismissal
11:45 – 12:00  Restroom & hand-washing time
12:00 – 12:30  Lunch
12:30 – 1:00   Free play (indoor or outdoor)
1:00 – 3:00     Rest time
3:15 – 3:30     Snack time
3:30 – 6:00     Free play, dismissal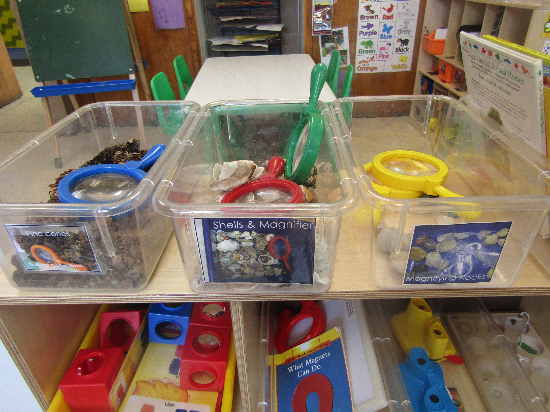 Enrollment
You may stop in anytime to fill out registration forms. We must have the completed forms as well as a copy of your children's immunization records. Your deposit, registration fee and first week's payments will be due before your child begins. You can directly download a release contract, child record, CACFP and immunization. To complete the registration process, call (402) 731-6988 We are a state-licensed childcare (provider #77283875), Child Care Subsidy (Title XX) payments are accepted. You may download more information here: