Mandela After School Program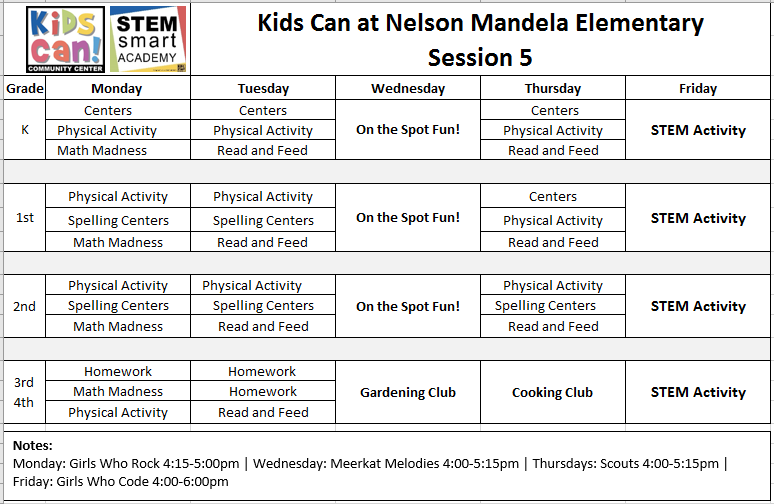 Kids Can is excited to be the out-of-school provider at Nelson Mandela Elementary School. We will be providing after-school programming until 6:15 PM during regular academic sessions and full-day programs during off-session days. Scholars will enjoy a wide variety of activities each day including a warm meal, homework help, physical activities, and access to Kids Can STEMsmart programming via exceptional community providers and activities developed by our highly skilled staff. Kids Can takes pride in supporting academics while increasing youth access to positive adult relationships.
This is a tremendous partnership with the Mandela teachers and leadership.  We will work closely to provide activities to engage and inspire children every day!
If you are interested in the Kids Can @ Mandela program, please contact Shilene Meeks at 402-991-1444 or email smeeks@kidscan.org.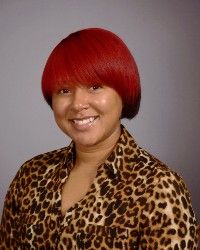 Shilene Meeks, Site Director @ Nelson Mandela Elementary
Kids Can is excited to have Shilene Meeks as the Site Director for Kids Can @ Nelson Mandela. Shilene has ten years' experience working with you which makes her the perfect fit for launching a brand new program. Shilene loves the energy, creativity and passion of children. She loves to dance, plan events and interior decorate in her free time. Some fun facts, Shilene has performed as a child at the Emmy Gifford Children Theater (now the Rose Theatre) and has 12 siblings!
Contact Shilene at smeeks@kidscan.org