Summer Program at Kids Can
Summer is a special time at Kids Can Community Center. Our summer program lasts the entire summer from school's end in May to its start in August. Kids Can focuses on partnering our STEMsmart curriculum of Science, Technology, Engineering, Mathematics, Strength, Music, Arts, Reading and Tutoring with dynamic field trips. Weekly themes pair on-site learning with an average of three off-site field trips per week.
Available to school-age children, our state-licensed program is open from 6:00 AM to 6:00 PM and includes breakfast, lunch, and an afternoon snack. There is no extra charge for field trips, swimming or other activities. Families are only charged for days your child(ren) attend. Child Care Subsidy (Title XX) payment is accepted, and some scholarships are available.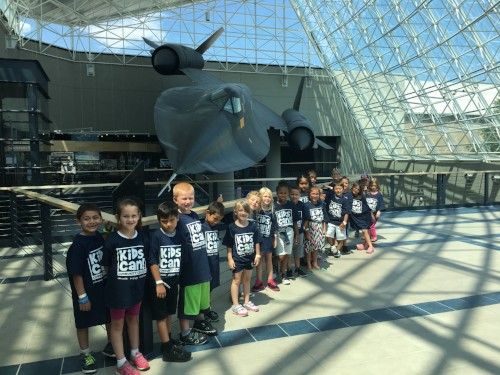 SCHEDULES
Program Dates:  The summer program starts on Wednesday, May 31st and runs through Friday, August 11th. We will be closed on Monday, June 19th in observance to Juneteenth and also closed on Tuesday, July 4th for Independence Day.
Daily Schedules: Each day, our K-1st Grade, 2nd-3rd Grade, and 4th-6th Grade groups will have homeroom (morning and afternoon). During those homeroom periods, our groups will be doing different activities/lesson that will help them retain the materials they have learned in school and keep those skills sharp during the summer months! In between our homeroom periods, our days are filled with STEMsmart programming, field trips, and inviting different community partners in to help teach us something new. Each week has a different theme that we center all our programming on and you can find that schedule below!
Welcome Week  

May 31 – June 2: This week is all about learning what we are going to be doing this summer and getting familiarized with our new group!

STEMsmart

June 5 – 9: Science, Technology, Engineering, Math, strength (movement), music, art, reading, and tutoring) will be incorporated into everything we do this week! 

Superhero

June 12- 16: Did you know that National Superman Day is June 12th? Well, we are spending the entire week learning about heroes that are in the movies and even some that are in real life.

Crawly Creatures

June 20 – 23: A week dedicated to all the insects and animals! Whether they are creep crawlys or the cute and fluffy, we're going to be exploring both of those and all the ones in between!

Nailed It   

June 26 – 30: We all know about the popular show, but let's put our own spin on it! Kids Can is going to explore all the fun treats that we can make (healthy eats and sweet treats)!
We're Here

  

July 3 - 7

: This is kind of a spin on Kindness Week and the Fourth of July. We are doing activities that show the kids how important they all are and how we can spread that word to all those around us. 

Sloppy Science  

July 10 – 14:  We are finding the messiest STEM activities that allows our kids to explore and get their hands a little dirty (no nice clothes needed this week)

Let's Move  

July 17 – 21: All about staying active! From soccer, to yoga, to gymnastics. It's important to keep moving and we are going to test out different ways to do it!

Out Of This World  

July 24 – 28: We are taking the deep dive into space and exploring what's in the sky! We might even see how low we can explore into the ocean too!

Summer Olympics/Carnival  

July 31 - August 4: The Olympics have just started and we're going to be making our own at Kids Can!

SplishSplash   

August 7 - 11: This is the last week of summer so let's have some fun! We will be spending as much time as we can letting the kids get wet and explore water!

End of Summer!  
Swimming & Splashpads:  Each age group goes swimming and to a splashpad every week. 
Tuesdays:

Kindergarten-2nd Grade will go to the pool from 1:00 PM to 3:00 PM

3rd-6th Grade will go to a splashpad from 10:00 AM to 2:00 PM

Thursdays:

Kindergarten-2nd grade will go to a splashpad from 10:00 AM to 12:00PM

3rd-6th Grade will go to the pool from 1:00 PM to 3:00 PM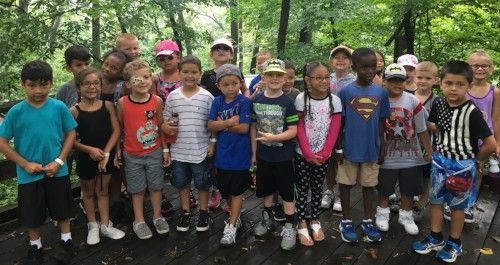 Enrollment
To schedule an appointment to complete the registration process, tour our facilities, and learn more about the program call 402-731-6988 or contact Tori Anderson at tanderson@kidscan.org. General office hours are between 8:30 AM and 4:30 PM to complete the enrollment process.
See below for enrollment forms as well as the required documents and fees needed prior to starting. We must receive either confirmation from Child Care Subsidy (Title XX) authorization or a registration fee ($25 for an individual child/$40 for multiple) and a deposit ($400) to be completely enrolled.
For Child Care Subsidy (Title XX) authorizations our provider number is 77283875.
Other requirements before you child begins:
Registration forms completed

Expectations & policies received

Current immunization records

Orientation with the Director and Assistant Director

Registration fee

Deposit

First week's payment