Full-day programs are available for school-age children when school is out of session for holiday breaks, teacher in-service days, or parent conferences. The program is open from 6:00 AM to 6:00 PM and includes breakfast, lunch and an afternoon snack. There is no extra charge for field trips, swimming or other activities. Program fees are $33 per day or $160 per week. Child Care Subsidy (Title XX) payment is accepted, some scholarships are available. You may download more information about our rates here.
Each day is filled with fun, food & friends! Kids Can focuses activity centers and projects on STEMsmart Academy which includes Science, Technology, Engineering, Mathematics, Strength, Music, Arts, Reading and Tutoring. We want to encourage all children to exercise their brain and body throughout the year and especially during out-of-school times.   
Signing Up
You may stop in anytime to fill out registration forms. We must have the completed forms as well as a copy of your children's immunization records. Your deposit, registration fee and first week's payments will be due before your child begins. You can directly download a release contract, child record, CACFP form and immunization. To complete the registration process, call 402-731-6988. We are a state-licensed childcare (provider #77283875), Child Care Subsidy (Title XX) payments are accepted.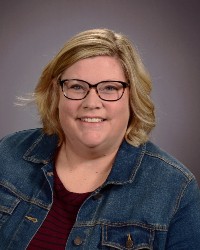 Stephanie Stickels, Out Of School Site Director @ Kids Can
Stephanie has been with Kids Can for 7 years primarily as a Site Director. Stephanie has a Bachelor's degree in Recreation Administration. Stephanie has always had a passion for working with kids and being an added positive adult influence in their lives. Stephanie has been working with kids since her college days beginning as a summer camp counselor where she decided youth development would be her career. Stephanie loves spending time with her family and going to museums and the zoo. Although it is hard to believe, especially being a mother and youth care worker, she has NEVER had a peanut butter and jelly sandwich!
Contact Stephanie at sstickels@kidscan.org