Early Childhood Education
At Kids Can Community Center, we believe learning starts at birth and our teachers work to spread our organization's mission to educate, engage, and inspire throughout all parts of the day.
Each classroom schedule accounts for healthy and balanced meals at breakfast, lunch, and afternoon snack. Infant classroom schedules follow each child's routine for feeding and naps, while incorporating books, songs, sensory, fine motor, and movement time throughout the day. Toddler and Preschool schedules have more structure, with large group time, read-aloud, small group activity time, music and movement, large motor time, and free play center time. We believe children learn best through play and value the discoveries that happen during child-led choice time. 
Cody Hunter is our Early Childhood Site Director and contact via e-mail chunter@kidscan.org or phone 402-731-6988.  You can read his welcome letter here.
Curriculum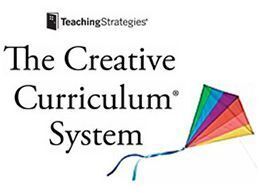 Kids Can's Early Childhood Education uses the Creative Curriculum for Infants, Toddlers, and Preschool as its curriculum framework. We focus on whole-child development and build on the innate interests of children and their desire to learn and discover the world around them. Teachers engage with children during free choice play and create intentional teaching activities that challenge them to grow their potential.
Teachers document student learning through social-emotional, cognitive, language, literacy, and mathematics observations. The data we collect helps us better individualize each child's care and development. Infant lesson plans are completed monthly and provide for repetition and focus on early milestones. Toddler lesson plans follow weekly themes and Preschool lesson plans follow study investigations that typically last four to six weeks.
Classroom Management

Kids Can teachers use Conscious Discipline as the foundation of our classroom management techniques. Conscious Discipline is "a trauma-informed, brain-based, self-regulation program rooted in neuroscience, child development research and psychology. Conscious Discipline teaches adults to foster safety and connectedness, unleashing the ability to learn and problem-solve. Both children and adults learn to manage their thoughts, feelings and behaviors, empowering them to reach their goals."
Kids Can believes that providing safety and support starts with staff. We focus on building community within our classrooms to grow connectedness, embrace our differences, and collaborate in learning experiences.
Step Up To Quality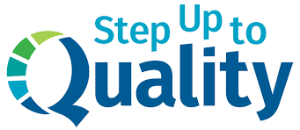 Step Up to Quality is a program through the Nebraska Department of Education and Health & Human Services that helps families identify early childhood providers who demonstrate a commitment to quality care. Step Up to Quality programs go beyond what is required because they strive to do better for their children's and families' futures. 
Step Up to Quality is not a typical rating system — it's a path. Whether a child care provider is at Step 1 or Step 5, they are making a statement: that they want to be the best they can be for the benefit of their children and families.  Programs are rated based on meeting quality standards, which are described in the next section.
Step 5 – Far exceeds quality standards 

<< Kids Can is at Step 5

Step 4 – Exceeds quality standards 

Step 3 – Meets quality standards

Step 2 – Approaching quality standards

Step 1 – Committed to quality improvement
You can learn more about Step Up To Quality, including a listing of participating childcare centers, by clicking this link.