Early Childhood Education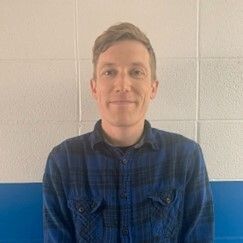 Kids Can is proud to offer comprehensive early childhood education and care for children ages 6-weeks to 5-years-old.  We have classrooms split into three age groups and offer care Monday through Friday from 6:00 AM to 6:00 PM.   Click ahead for more information on Infant care, Toddler care and Preschool/Pre-K programs.  
Kids Can is a state-licensed childcare, Child Care Subsidy (Title XX) payments accepted. You may download rate information here.
Cody Hunter is our Early Childhood Site Director and contact via e-mail chunter@kidscan.org or phone 402-731-7988.  You can read his welcome letter here.
Step Up To Quality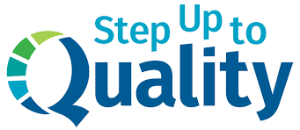 Step Up to Quality is a program through the Nebraska Department of Education and Health & Human Services that helps families identify early childhood providers who demonstrate a commitment to quality care. Step Up to Quality programs go beyond what is required because they strive to do better for their children's and families' futures. The type of child care you choose for your child can have a big impact on their future. Early learning builds the foundation for skills needed in school, work and life, with 90 percent of brain development occurring before age 5.
Step Up to Quality is not a typical rating system — it's a path. Whether a child care provider is at Step 1 or Step 5, they are making a statement: that they want to be the best they can be for the benefit of their children and families.  Programs are rated based on meeting quality standards, which are described in the next section.
Step 5 – Far exceeds quality standards 

<< Kids Can is at Step 5

Step 4 – Exceeds quality standards 

Step 3 – Meets quality standards

Step 2 – Approaching quality standards

Step 1 – Committed to quality improvement
You can learn more about Step Up To Quality, including a listing of participating childcare centers, by clicking this link.
Meet our Early Childhood Staff
Ms. Maricela has worked in child care for over two years and began her employment with Kids Can at Gilder's afterschool program. She joined the early childhood program last year and is currently working on her CDA (Child Associates Certificate).  Ms. Maricela provides a nurturing , patient environment in which toddlers thrive.
Ms. Belen has been working with children for over six years.  Ms. Belen is currently working on her CDA (Child Development Associate credential.)  Ms. Belen loves watching children grow and they always put a smile on her face and make her laugh.